I am finally going to sort out my clothes and shoes tomorrow. :)
(I am about 80% sure I'll do it!!!)
But for now... do you have time for a laugh?
I love spoofs of motivational posters. Never fail to crack me up. I also have a penchant for racist jokes... many anal people think that it's because I have bad taste.. but honestly, just because you're able to laugh and see the hilarity in the joke does not necessarily mean you are racist. It's like just because I'm slim... so I cannot laugh at Fat jokes?
OK.. SOrry Sorry... am not anti-china (or maybe this pic is Japan??) but the caption cracked me up... om nom nom nom....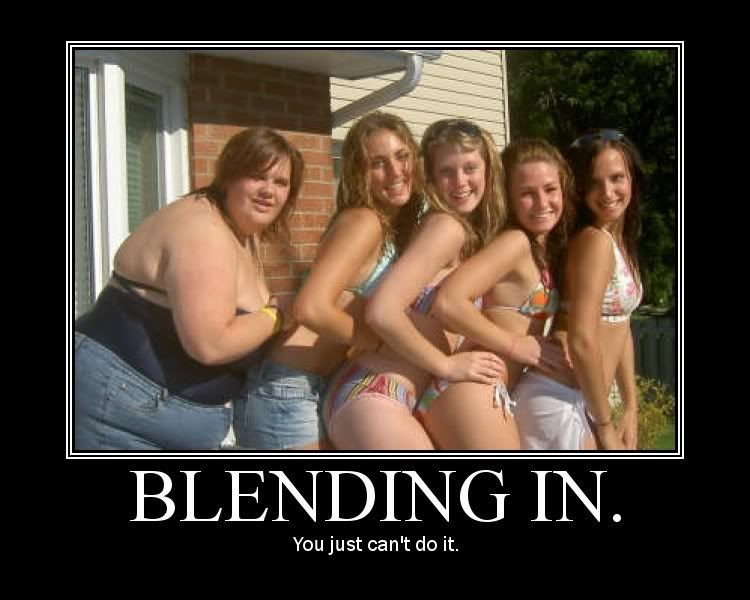 Look at their faces... fucking funny.
Ok... here'e a really good one:
BLOGGING
You Dont Have To Have Anything Important To Say.
Just Have To Look Good Saying It!
So true huh! Look at the amount of cutesy looking, pseudo Jappy looking image and photo based blogs out there wHiCh TyPE Things Lik - I'm so CutEEE I Don'T HAve to TyPe PoperlY oR SpEAk Gud enGlisH!

Ok .. I'm off to bed now.. wardrobe clear out tomorrow!!! Hope I don't change my mind when I wake up in the morning.....