I've been single this half of the year...
The Chinese zodiac does say that the year of the Tiger isn't good for Monkeys like me.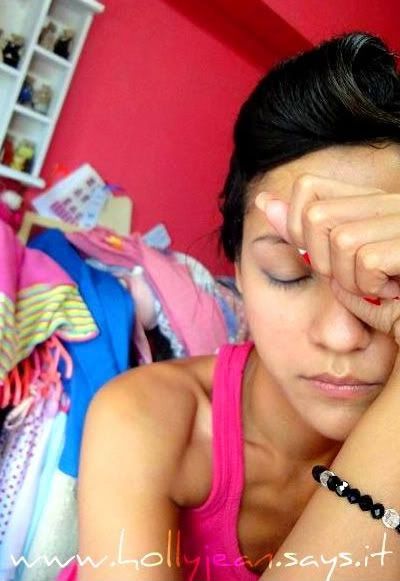 Dating has been just one mismatch after another... and when I did find that one person I liked very much, even that was shortlived as a deal breaker popped into the picture in the next few dates.
I am okay on my own , I get loads of work done too... which I suppose is one of the benefits of having time all to myself. But I really miss being in a relationship. I'm sure we all recognize that being with someone we love, especially one who loves us back, makes life so much better.
I like doing things to make my significant other smile and spending time with him and knowing that I'm his. Yes, that's a strange thing about me, I like feeling possessed.
I love the petnames, the cuddles, the holding hands, and the crazy feeling I get when I'm first falling in love with someone. (I just don't want to fall for someone who will take me for granted; who wants me only when they need me; and... well...who doesn't love me as much as I could love them.)
One of my peeves this year is how some people think that being single is a horrible tragedy. I hear them say "Don't Worry. You're pretty, you'll find someone".
When people say don't worry, it usually means that they think you should be worried (!) and hence they're trying to reassure you. And what has being pretty got to do with any of this??? That I should just be able to pick and choose?? HA! What a joke. I've got standards just like everyone! I don't want to settle for someone that's not right for me.
I am sick of hearing people tell me how I should behave so as to be more appealing to men. (Especially advice from Ye who cheats on your BF/GF, or Ye who is trapped in a living hell of a marriage).
I even had someone tell me that I should say that I am busy and turn down a few invites from a guy that I like because all men want what they can't have.
I don't want to feel like I should take two days to answer his e-mail when I can damn well answer it when it comes in. I want to reply a text message back immediately without looking like it's desperate. I don't want to pretend to be distant, when I actually like him. I don't want to have to be subjected to the hot-cold game.. where if you make yourself less keen, then suddenly he's interested... (hello buddy.. when I am no longer keen, it means I have moved on.. you missed the boat sucker. Now F-off)
I want to just be myself.. open and honest. I don't need people to tell me how I should be. Perhaps it would be mre useful for them to tell men how to be gentlemen.
You know, teach them those really hard life lessons like how to be Honest. Treat people with respect. Don't play selfish games. If you don't plan to be in a relationship or want commitment say so in the very beginning. Don't pretend to want the same things I do when you damn well know you're emotionally unavailable. And do me a favour and stop chasing me around!
If we date, call to check if I'm home safe if you don't send me home after the date. If you see me once every couple of weeks, you cannot expect that I am your girlfirend. Accept that I will keep my options open until we are a couple.(And know that once in a a couple, I am very committed). Don't ignore calls or SMSs.
I really don't understand this not replying of SMS thing... if my own brother can lift his fingers and jab a few buttons to reply my SMSs, I don't see why other men have any excuse not to. If you don't reply (I don't mean immediately, but anything more than 5 hours kinda tells me where I stand), I simply take it as "You Don't Want To Reply." And to that I say -Ok, Thank you, Byebye.
Harsh?
Nay, not at all. I'm so sick of being single, I could spit! Yet I would rather be seethingly single than be with someone who won't treat me right.
-------------------
ok. Rant over. Thank you for listening.
:)