Got my hands on the new SONY TX 5. This camera is waterproof, shockproof, weatherproof... has all the fabness of SONY's T series cameras including the sleek stylish design! I can't believe a camera that looks this good is actually an underwater cam!!
OK.. and here are a few test shots I did in the pool today!!!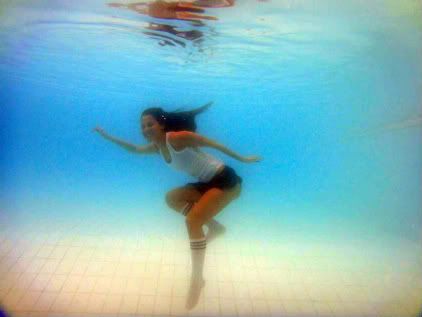 Don't get excited... it's not a sneak peak of my undies... but I wore bikini bottoms under the skirt.
It's a whole lot of fun... this is an amazing camera to take to theme parks, beach holidays, seasports, pool parties.... woot!