There's so many to choose from. They're easy to use. All you need to do is copy the html coding generated by these widget websites, and paste it onto your own blog layout. For those using BLOGGER, easy! Just "add gadget" on your layout page, and then choose to add HTML/3rd party coding. Paste the HTML coding there. save!
The right widgets can spruce up any blog.
Holly Jean's Top 10

Blog

Widgets

!
(In random order)
You can flash pre-written (by yourself) random messages on your sidebar. It can store up to 10 different messages, and shuffles them on it's own.
The most recent comments on your blog will appear on your sidebar. Including links to the post and links to the person leaving the comment.
This is great for travel blogs. You can put a clock in your post to show the local time of the country you're writing about. Countdown clocks can mark or remind your readers of significant approaching dates.
Not my cup of tea... but if you like, you can customise your very own cyber pet and have it hang out on your blog page.
You can have your text message to readers scrolling away anywhere on your blog.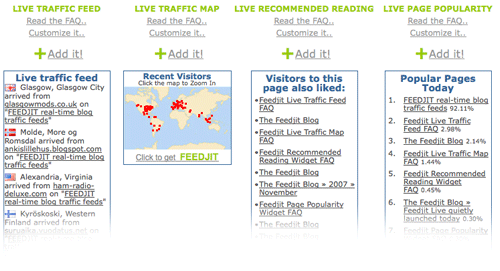 I've been using this for demographics and stats. Basically the country my readers are from, what post they read, etc.
These icons allows readers to translate your blog into 7 different languages.
This one is a memory game. But you can google a whole host of games (even old school Mario type games) and add them to your blog to entertain readers. But I rather they just focus on what I have to say. :)
Share your youtube videos etc.
Plenty of blog counters out there, search for a suitable one through google. Of if you're too lazy, just click the simple one I found.
Remember now kids... keep it simple... don't over do it!